REACH A LARGE
AUDIENCE
Promote your listings on Facebook and Instagram.
Stat copy : Access to premium article and blog content that is easily shareable to social media. Plue valuable educational content on marketing your business.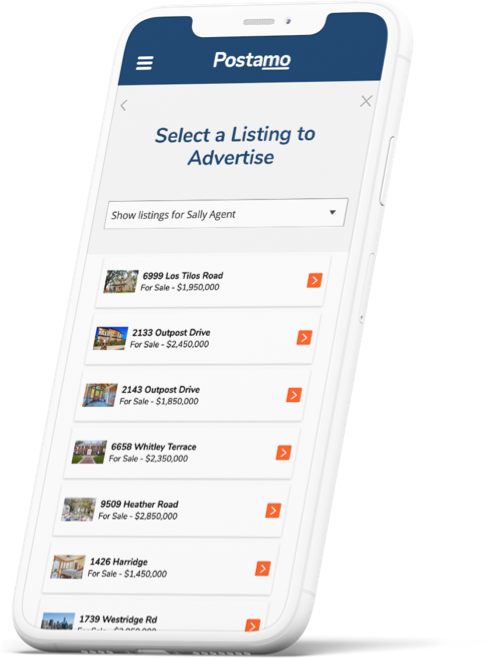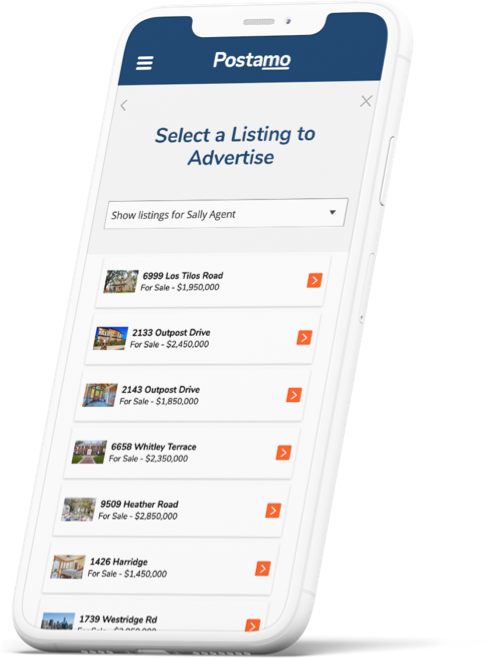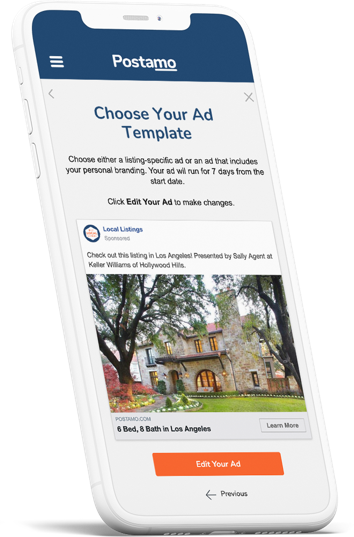 Select content
Choose a listing from your pre-populated account.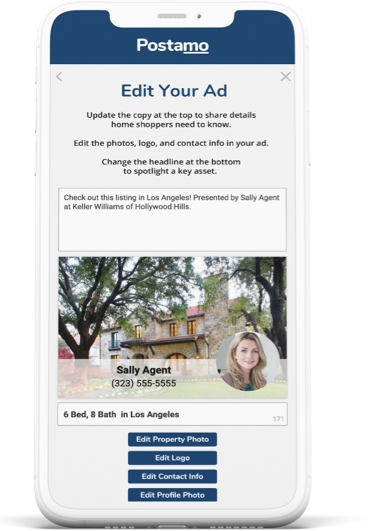 Customize ad
Our editor tool lets you easily customize an engaging ad image.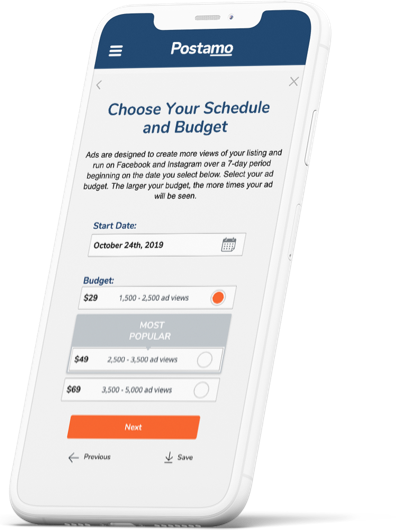 Set budget
Our media tool will help you determine a proper ad spend to achieve optimal reach & frequency of your ad.
Promote your listing on Facebook and Instagram,
Ads starting at only $29.
Pay only if the ad runs.
No commitment to continue once your ad run is complete.
No Facebook or Instagram accounts required.
Brand Pro subscriptions get even more...
Access to exclusive & personalized content to include in your ads
Generates more engagement & reputation
Ability to run your ads within your own Facebook Business Page
To further engage your audience directly with your brand and build reputation
FAQs
Who sees the ad?
Your ad will be seen by potential home buyers on Facebook and Instagram. The ad's audience is different than traditional social sharing because it will be seen by a network that you don't have access to through your followers or connections. We use our proprietary targeting from 5+ years in the real estate field to identify qualified users. You simply select the radius around your listing where you would like to advertise and we do the rest.
How do I know the ad is actually running?
There's several ways for you to check on your ad. Visit the Ads tab on and "View Details" of the ad. This is where you'll be able to track views and clicks once the ad is live. On this page, you can click "View Ad," which will take you to Facebook to see your live ad.
Is this a one time fee?
Yes, when you purchase a listing ad, it is a one time fee to run the ad for the duration of that ad. When the ad is complete, you will be given the option to renew the ad.
Can I edit the ad once it is live?
You can edit your ad through your Ad Details page. This will allow you to easily update the image and copy associated with the ad. Information specific to your listing can be updated through the MLS and our site will automatically sync to reflect those changes.
What is your cancellation policy?
Once an ad is live, we immediately invest the budget into promoting your listing, so we can not issue full refunds. However, we understand things come up and if you reach out to our Customer Success team, they would be happy to help you.