Reach thousands of clients & prospects
Engage your audience
Save time with centralized management
EXPOSURE
HEADLINE
Recurring Ad on Facebook & Instagram to grow your brand
Continuous online advertising with advanced targeting in your local market to generate awareness of your agent brand. Create your ad in seconds in three simple steps - no design experience needed using our ad image generator with custom overlays.
Nestigator.com enhanced - robust profile & top placement
Priority positioning and premium display in the Nestigator agent directory for the neighborhoods in your market area. You and only you - no competitive agents will appear on your listings or profile.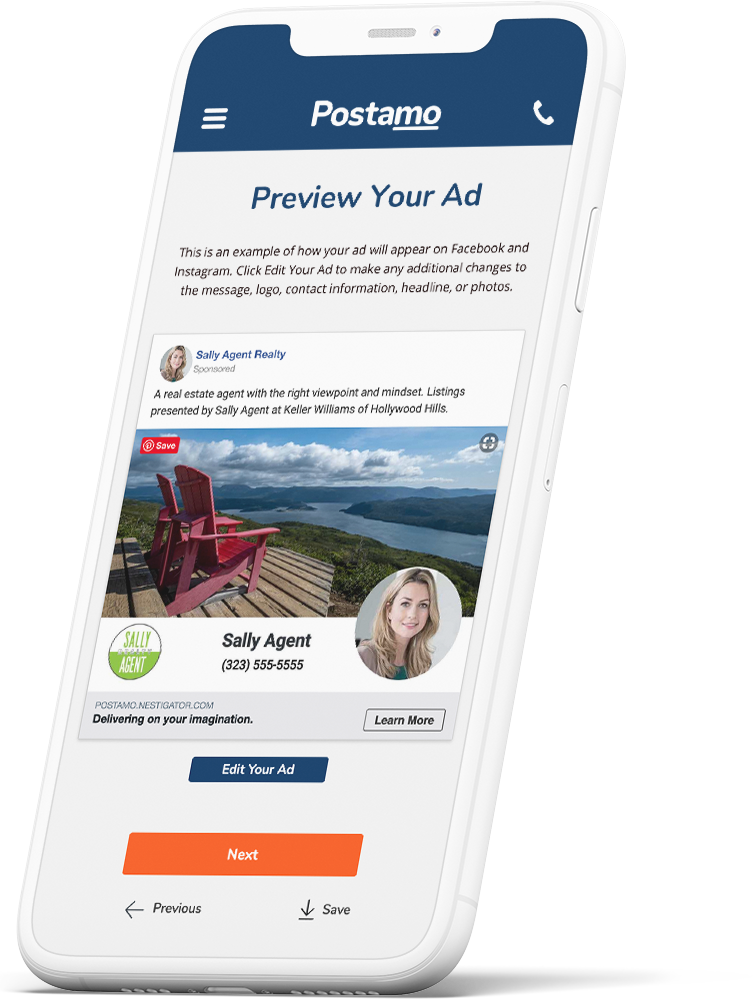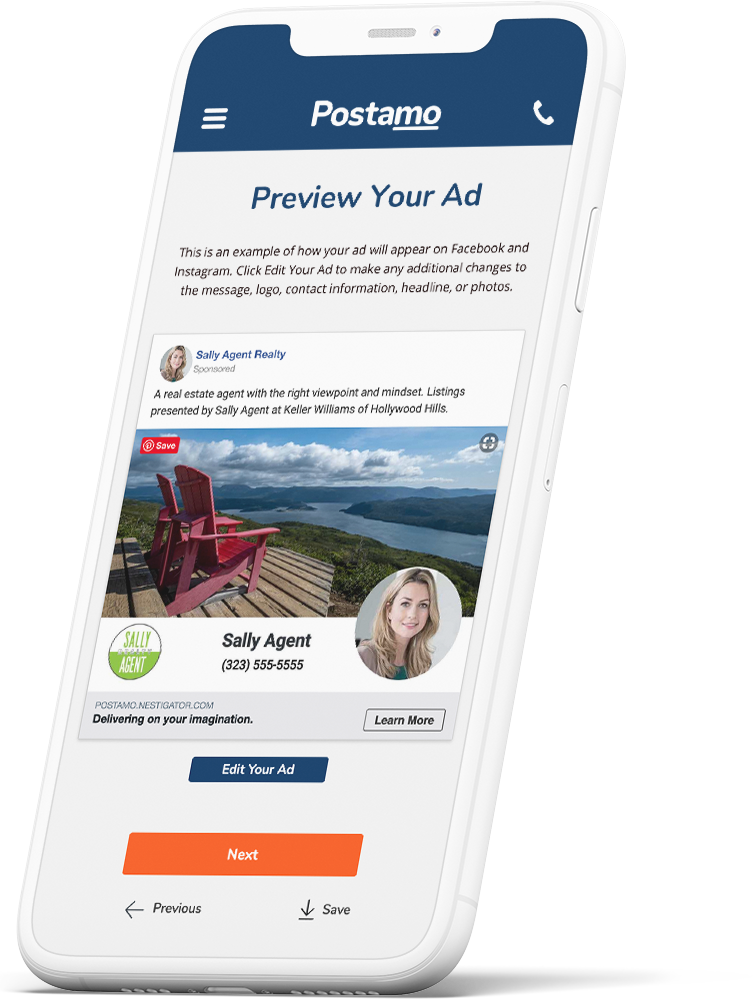 $49/month
with 1 Week FREE Trial
active accounts with Postamo.
$49/month with 1 week free trial
FAQs
What social networks do you support?
You will be able to post to your Facebook Profiles, Facebook Pages, Twitter, and LinkedIn. Posts can also be created directly to your Postamo profile.
What can I share?
A variety of content options are available to post including your listings, home valuation pages, photos, messages, and web links. We provide exclusive access to hundreds of blogs that can easily be customized to your specific market as well as curated articles from around the web pertinent to buyers and sellers. These enable you to position yourself as your market's expert.
Do you post for me?
You are the local expert in your market. We provide you with the tools you need to give your market what it wants. We've made it as simple as possible for you to use our content, customize it, and share it to your social. Don't worry, we'll send you pointers to help steer you in the right direction.
Can I schedule my posts in advance?
Yes, in the post creation process you can select the day and time for your post and we do the rest, automatically posting it for you.
How am I promoted?
The brand ad that you purchase and customize with your professional details will run daily on Facebook and Instagram for as long as you remain a subscriber. You will receive real-time reports on its activity and the ad is editable at any time through your dashboard.
$49/month with 1 week free trial