Reach thousands of clients & prospects
Engage your audience
Save time with centralized management
EXPOSURE
HEADLINE
Recurring Ad on Facebook & Instagram to grow your brand
Continuous online advertising with advanced targeting in your local market to generate awareness of your agent brand. Create your ad in seconds in three simple steps - no design experience needed using our ad image generator with custom overlays.
Nestigator.com enhanced - robust profile & top placement
Priority positioning and premium display in the Nestigator agent directory for the neighborhoods in your market area. You and only you - no competitive agents will appear on your listings or profile.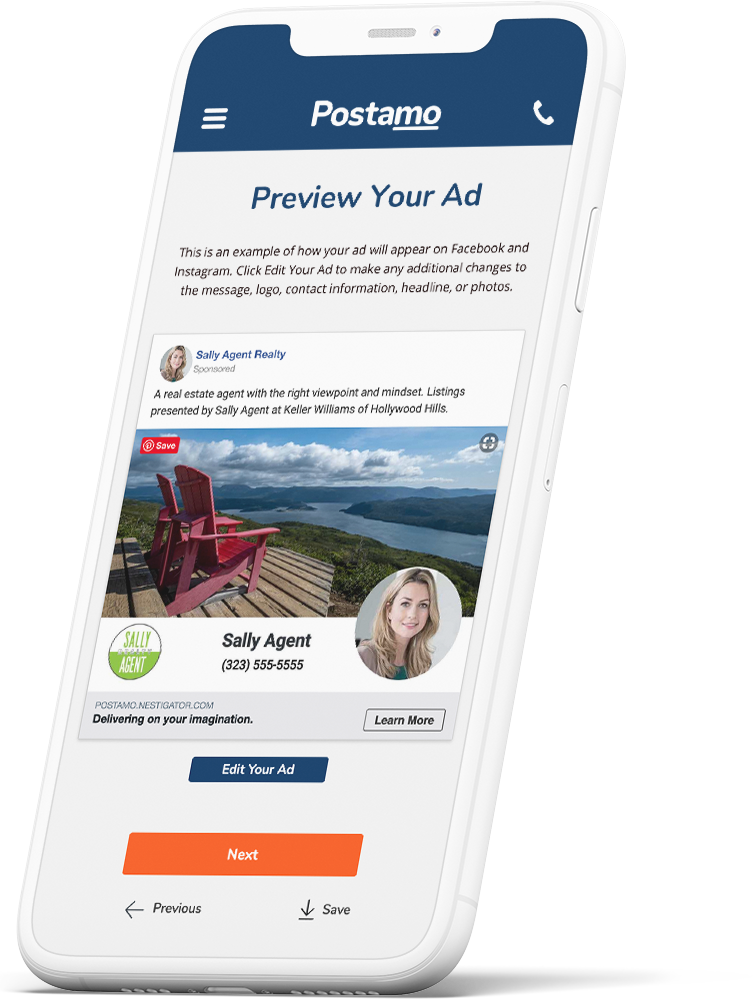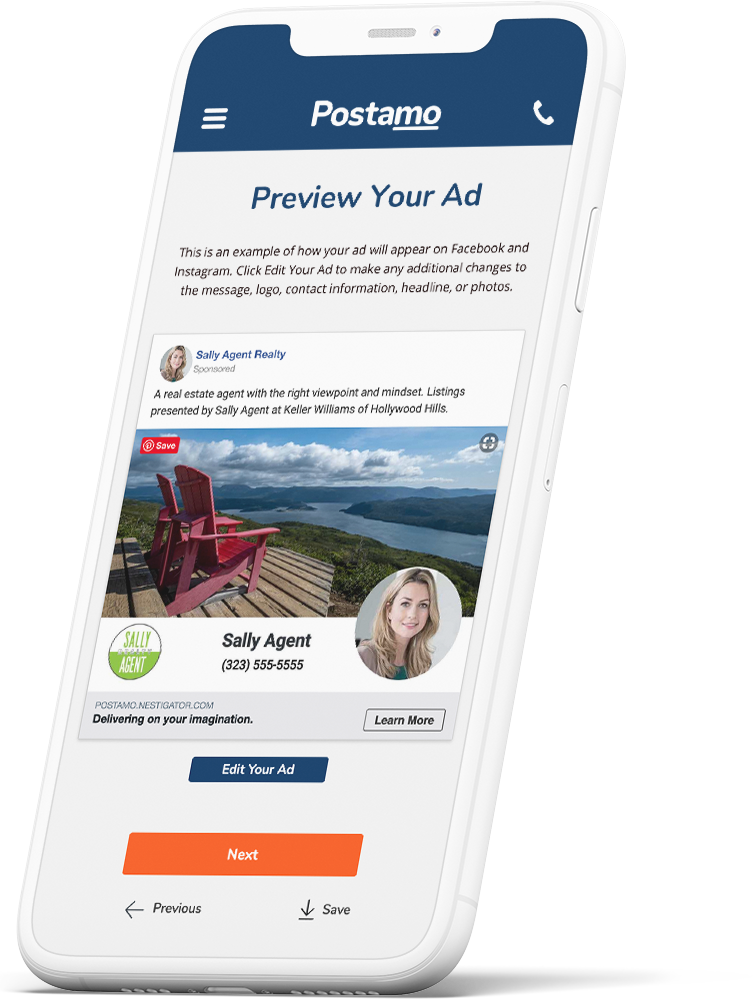 $49/month
with 1 Week FREE Trial
With Postamo over
million
home sellers & buyers have been exposed
to agents online
million times.
active accounts with Postamo.